BRIUKHANOVA
Tetiana Olexandrivna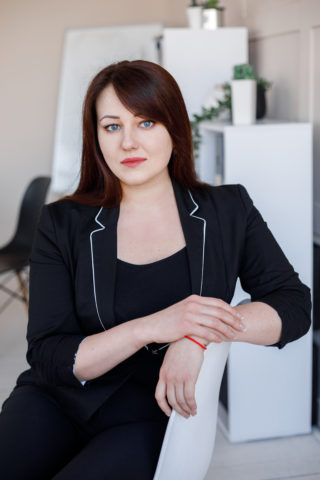 Candidate of biological sciences.
Born May 04, 1990. In 2012 she graduated with honors from the National University of Pharmacy, majoring in Clinical Pharmacy. In 2016, after postgraduate studies, she defended her dissertation on the topic "Biochemical changes in the body of animals for the use of pathogenetic therapy for metabolic syndrome" for the degree of Candidate of Biological Sciences in the specialty 14.01.32 "Medical Biochemistry" (Scientific supervisor A. L.). Since September 2016 he has been working as an assistant at the Department of Biological Chemistry of NFaU. Tatiana Alexandrovna's research work is based on the study of biochemical mechanisms of metabolic syndrome development, type 2 diabetes and other pathologies associated with insulin resistance and finding ways of their pharmacological correction. T.А. Bryukhanova is a co-author of more than 60 scientific articles, 50 abstracts, 3 patents, 2 fact sheets, and 2 sections of collective monographs ("Sex and age differences in lipoprotein metabolism proatherogenic changes under the experimental metabolic syndrome in hamsters" and "Prospects for Using the Natural Antioxidant" Compounds in the Obesity Treatment »). Responsible for the scientific work of the department. Tatyana is a full member of the Federation of European Biochemical Societies (FEBS). He teaches Biological Chemistry and Biochemistry of Pathological Processes.