KRAVCHENKO
Vera Nikolaevna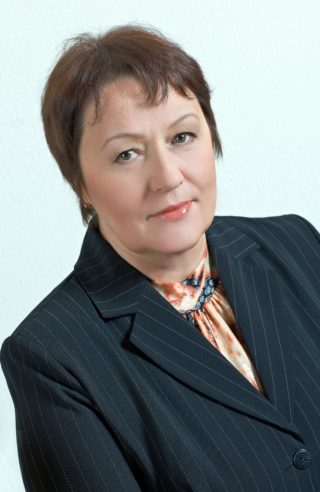 Doctor of Biological Sciences, Professor.
Head of the Department of Biological Chemistry.
Graduated from Kharkiv State University. M. Gorky (1981). Works at NFUU since 1977: Laboratory Assistant (1977), Senior Laboratory Assistant (1981), Assistant Professor (1982), Assistant Professor (1992), Head of the Department of Biology (2004), Head of the Department of Biological Chemistry (2018-2019) Professor of the Department of Biological Chemistry.Scientific research work. Participates in experimental studies to study the antithyroid activity of newly synthesized compounds, other types of pharmacological activity, biochemical mechanisms of action of active compounds, etc. Head of diploma and master's works. She defended her thesis on "Hypoglycemic activity of aryl derivatives of dicarboxylic acids" (1987), doctoral dissertation on the theme: "Biochemical mechanisms of metabolic disorders in experimental hyperthyroidism and their correction by 2-hydroxy-hydroxy derivatives; 2007; author and co-author of 150 scientific works, incl. copyright certificates and patents.Social activities. Member of the editorial board of the Ukrainian Biopharmaceutical Journal, member of the Board of Appraisal in the specialty Pharmacology.Awards. Certificate of Honor from the Kyiv District Council of Kharkiv on the occasion of the 200th anniversary of the University, diploma of KHFI.